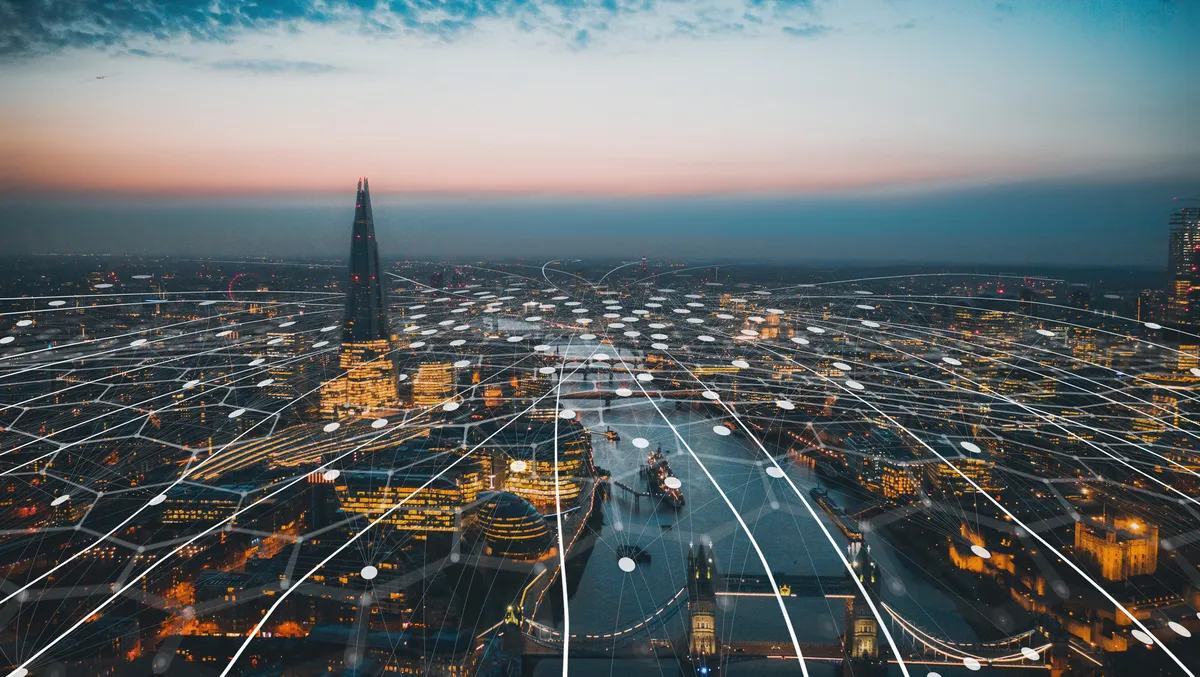 ANGOKA crowned UK's most innovative cyber SME for 2023
ANGOKA, a start-up specialising in securing machine to machine communication, has been announced as the winner of the UK's Most Innovative Cyber SME 2023 contest.
The annual competition saw ANGOKA presented live at the Innovation Showcase at Infosecurity Europe 2023, by the Department of Science, Innovation and Technology (DSIT), in partnership with Infosecurity Europe.
DSIT aims to bring together the five technologies of tomorrow quantum, AI, engineering biology, semiconductors, and future telecoms along with life sciences and green technologies, into one single department to deliver the priorities set out by the National Cyber Strategy 2022, helping to make the UK the safest place to live and work online and ensure the UK is a science and technology superpower.
"Cyber SMEs are the backbone of the UK sector, making up more than 90% of the companies in the country," says Andrew Elliot, Deputy Director, DSIT.
"They help drive innovation by bringing new products and services to the market, and that is why we are proud to sponsor this competition. Congratulations to this years winner ANGOKA, and all the finalists for making the final decision so tough."
ANGOKA's solutions for smart cities and smart mobility, heightening the cybersecurity and safety of connected devices, such as connected and autonomous vehicles, have been recognised by both DSIT and Infosecurity Europe as meeting technology goals, seeing them awarded as the UKs Most Innovative Cyber SME 2023.
In the four years since its founding, ANGOKA has grown rapidly, expanded internationally, with headquarters in Belfast, and offices in London and The Hague. ANGOKA has been awarded funding for a number of innovate UK funded ventures, including projects securing quantum communications (led by BT) and three drone projects under the Future of Flight Program.
ANGOKA is actively working to secure machine-to-machine communications and protect against the negative effects of IoT and Smart devices, which will safeguard critical communication integrity and data provenance, and create trusted connections, even over untrusted networks in areas including Critical National Infrastructure, Smart Cities, Smart Mobility, and Industry 4.0.
"The UK has a brilliant and dynamic cyber sector and to be recognised by our peers is a great honour and truly humbling," says Paul, Ellis, Business Development Manager, ANGOKA.
"The reality is that we have approached the important issue of IoT and machine to machine communication with a fresh perspective and a unique approach thats flourishing despite us being a small fish swimming against the shoal.
"We have got something different, and the judges recognised our innovation and the future of ANGOKA. This recognition will help us continue on our upward trajectory."
The future viability of smart cities and mobility is dependent on the cybersecurity measures that will be implemented to protect citizens and infrastructure against potentially dangerous cyberattacks. ANGOKA's technology is directly applicable across IoT such as smart cities enabling the sustainability goals that are associated with smart technology, such as decreased carbon output and improved transport.
Now in its eighth year, the prestigious contest open to micro, small and medium cybersecurity businesses registered in the UK saw 14 of the UK's most creative and original information security businesses shortlisted and competing for the title.
Nicole Mills, Exhibition Director at Infosecurity Group, says, "This competition is a highlight of the event and an opportunity to spotlight innovation and provide a launch pad for up and coming cybersecurity start-ups.
"We've seen past winners really thrive and go on to achieve great things, growing exponentially and receiving funding to continue their growth. ANGOKA are a prime example of a company keeping pace with an evolving industry and spotting opportunities to innovate and meet industry demands," she says.
ANGOKA joins an impressive list of past winners including TryHackMe, CAPSLOCK(2021), Hack the Box(2019), KETS Quantum Security (2018), Check Recipient (now trading asTessian) (2017), Device Authority (2016) and Geolang(2015).