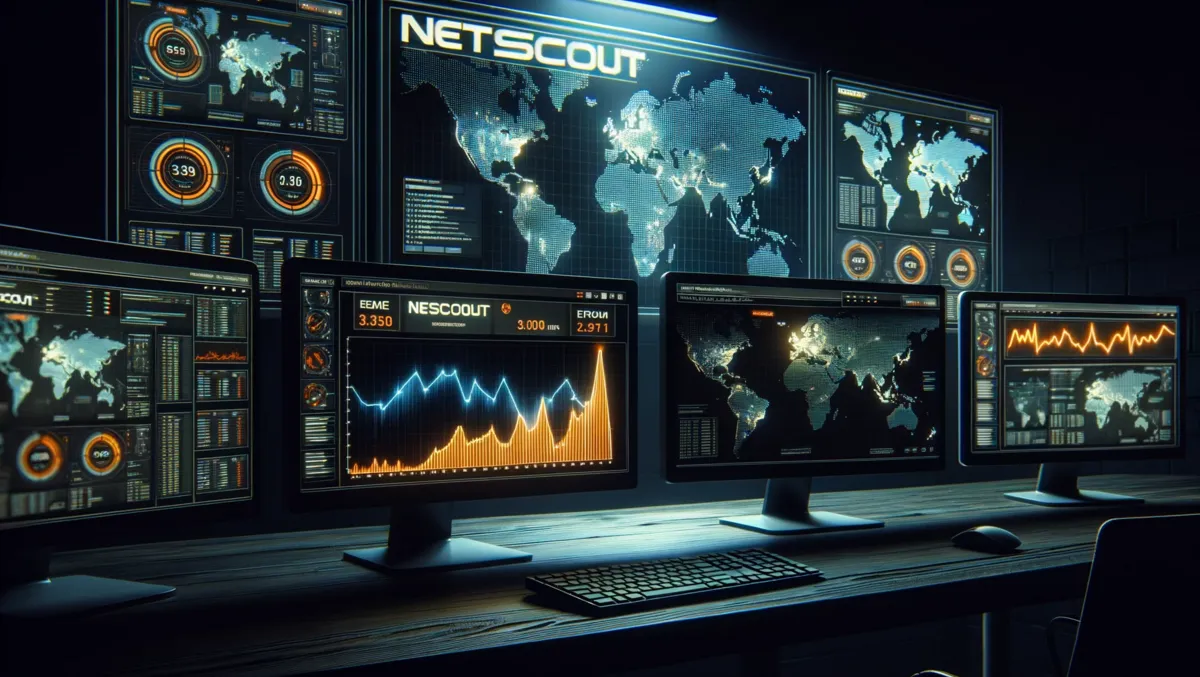 Sharp rise in cybercrime across EMEA in first half of 2023
Fri, 27th Oct 2023
By Sean Mitchell, Publisher
Cybercriminal activity has seen a sharp rise during the first half of 2023, with the Europe, Middle East, and Africa (EMEA) region being the most targeted by Distributed Denial-of-Service (DDoS) attacks. This information comes from the latest Threat Intelligence Report by NETSCOUT, which reports a 31% global increase in DDoS attacks this year, equating to around 44,000 attacks every day.
This surge in cyber-attacks has also been vivid in the EMEA region, noting a 15% increase from the latter half of 2022, reaching over 2.4 million DDoS attacks. According to the report, the top five most targeted nations in the region have been France, Germany, Italy, Kenya, and Saudi Arabia. NETSCOUT attributes the high volume of attacks in the EMEA to the ongoing geopolitical unrest, such as the Russo-Ukrainian War.
Elsewhere, Ireland saw a decline in attack activity, with an 80% drop compared to the end of 2022. This followed the migration of Ukrainian internet resources, which had temporarily based in Ireland, to satellite network providers. However, the satellite communications industry took a massive hit. In the EMEA region, attacks on this industry skyrocketed by an astonishing 86,972% within the first half of 2023, increasing from 71 in the latter half of 2022 to 61,821.
Further sectors that fell prey to an increased frequency of attacks included telecommunications, data processing, hosting services, and engineering. Richard Hummel, the threat intelligence lead for NETSCOUT, expressed deep concerns about the EMEA region's rise in DDoS attacks.
Mr Hummel commented, "During the first half of 2023, threat actors inundated EMEA with DDoS attacks. There was a substantial increase in attack activity in the region, with cybercriminals launching both the largest and fastest attacks we observed in this period against countries in EMEA."
He commended EMEA-based businesses for displaying robust capabilities in blocking DDoS attacks, with the region successfully blocking 37% of HTTP/S application-layer attacks. In stark contrast, APAC mitigated a mere 1% of such attacks.
However, Mr Hummel stressed the catastrophic potential if all organisations in the most targeted region globally – EMEA – do not implement an effective cybersecurity strategy. He argues that adaptive DDoS defences at every network edge are crucial to suppress attacks. He further recommends regularly testing online infrastructure as a preventive measure, ensuring that any adjustments made are implemented into a wider DDoS mitigation system.
He concluded by cautioning, "With the threat posed by DDoS attacks continuing to grow, implementing these measures will ensure organisations in EMEA, and across the rest of the world, are adequately protected from DDoS attacks."