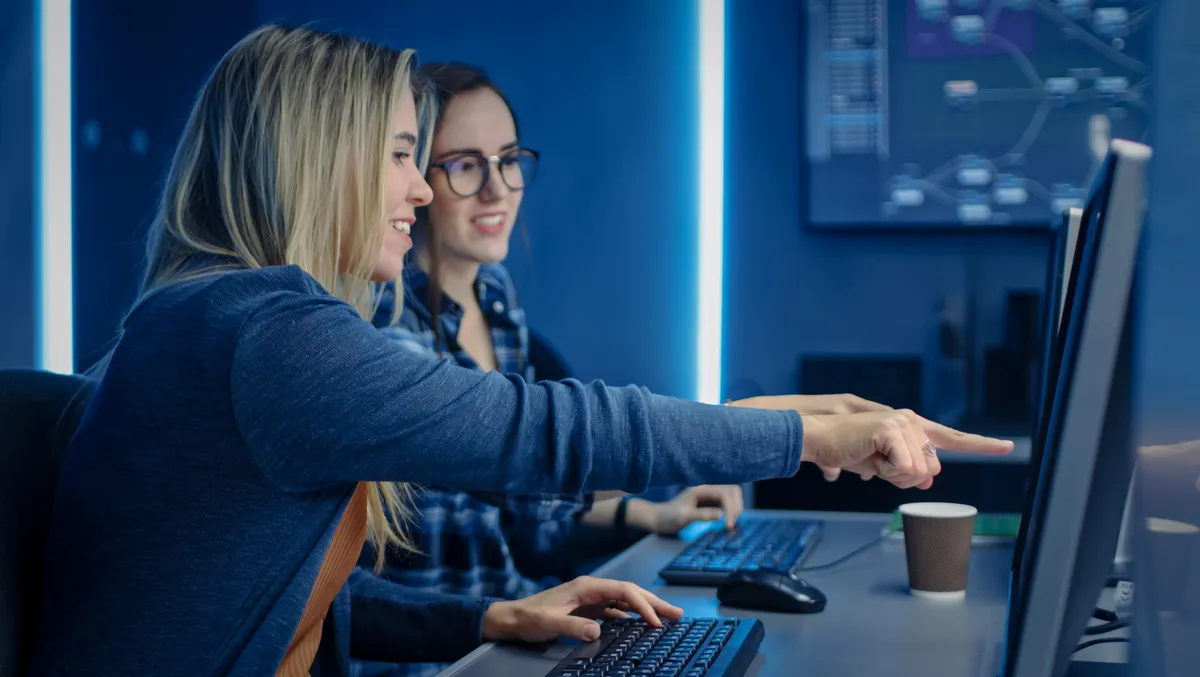 IWD 2023: Bridging the gender gap in cybersecurity
Cybersecurity is one of the fastest-growing industries in the world, with the rapid rollout of technology heightening the demand for IT security services.
In many cases, demand is so high that cyber security professionals are struggling to keep up with requests — especially amidst skills and labour shortages.
And yet, despite the increasing need to expand the cyber workforce, the industry faces the same problem it always has: attracting and retaining female talent.
Women are still heavily outnumbered in the technology sector, causing many to reject tech-based professions at a young age and leaving diversity within the cybersecurity industry largely unchanged.
This problem feels especially pertinent given the theme of this year's upcoming International Women's Day (IWD): 'DigitALL: Innovation and technology for gender equality'.
Spotlighting the need to protect the rights of women and girls in digital spaces, IWD 2023 focuses on ensuring gender-based inequalities do not isolate women from science, technology, engineering and mathematics (STEM) careers.
So, what contributes to the lack of female representation in cyber — and what can we do to improve the situation?
Why is there a shortage of women in cyber careers?
It is no secret that the tech industry has always been male-dominated.
Plenty of research into this ongoing trend has highlighted several recurring obstacles — starting with early education. Generally speaking, boys are pushed towards studying maths and sciences, not girls, which has a proven detrimental impact on the percentage of female students who take further education in tech subjects.
Of course, this has a knock-on effect. Lingering outdated gender stereotypes and discrimination mean that women who do pursue careers in cyber must be at the top of their game to compete with their male counterparts, discouraging many from climbing the ranks.
What's more, the women who make it through may still face an unwelcoming culture as they fight for their place in what many consider a bit of a 'boys' club'. So, the female talent pool remains small, making it more difficult for women to gain the opportunities they deserve and leaving fewer role models for young girls to look up to.
Clearly, there is work to be done in this area — for the sake of our societal progress and the future of the cyber industry. Things are moving in the right direction, with skilled young women joining the sector in higher numbers than ever before and the percentage of women in tech roles rising steadily yearly.
However, current and future percentage estimates are still well below where they should be if we are to encourage more women to seek out opportunities in cyber security. To achieve this objective and make a lasting impact, business leaders need to do their part in creating equal opportunities for women in tech roles.
How can we champion female representation in cyber?
Every cyber security company should see supporting women interested in cyber careers as both a priority and a responsibility.
By failing to close the gender gap, the cyber security industry is missing out on a wealth of untapped skills that it desperately needs to evolve — and potentially overlooking insights from the female half of the population. Plus, there are already many experienced and knowledgeable women working in the tech sector, and we need them to join the fight against cybercrime.
So, how do we create more opportunities for women to thrive in these careers?
Acknowledging and understanding the lack of gender diversity within your own company is crucial.
Are your female technologists being excluded from team-building or social events? Do male candidates have an unfair advantage during the hiring and promotion processes? Does your company provide fair opportunities for women returning to work after maternity leave?
Answering these questions honestly and identifying where you may be falling short is the key to ensuring more women in tech have the chance to progress within their field.
Support early education initiatives
Early intervention is essential to encouraging young girls to choose STEM subjects. This intervention may involve working closely with schools to arrange talks, field trips and mentoring programmes aimed at girls, raising awareness of rewarding cyber security careers and debunking some harmful stereotypes about the role of women in these areas.
For instance, knowledge of artificial intelligence (AI) is one of the most crucial assets in today's increasingly automated world. Having female AI-trained employees educate young women about the cyber security opportunities in this area will be essential to inspiring more girls to break into this male-led sector.
Tackle the lack of representation
Women are historically underrepresented in the cyber sector, perpetuating the lack of gender diversity in the industry.
For young girls to aspire towards a career in cyber security, we must give successful women in various tech-based roles a platform to demonstrate their passion and advocate for women in similar positions. Doing so will encourage more people to pursue STEM education and careers, which will have measurable benefits for everyone in the industry — men included.
So, this IWD, what will you do to help close the gender gap?