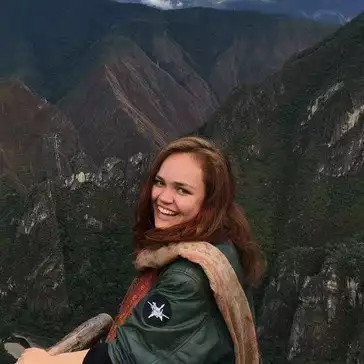 By Catherine Knowles, Journalist
Trellix has announced expanded support for Amazon Security Lake from Amazon Web Services (AWS), a service automatically centralising security data from the cloud, on-premises, and custom sources into a purpose-built data lake.
This offering is designed to enable simpler and faster delivery of Trellix XDR solutions along with increased protection of workloads, applications, and data for AWS customers, the company states.
Trellix's expanded support for Amazon Security Lake allows AWS customers to integrate their security data lake into the Trellix XDR security operations platform while using the Open Cybersecurity Schema Framework (OCSF) open standard.
Amazon Security Lake is a service that automatically centralises an organisation's security data from across their AWS environments, SaaS providers, on-premises, and cloud sources, into a purpose-built data lake so customers can act on security data faster and simplify security data management across hybrid and multicloud environments, according to the company.
In addition, the OCSF schema enables Trellix customers to combine hundreds of data sources with Amazon Security Lake data. As a result, AWS and Trellix customers can seamlessly apply Trellix machine learning (ML), threat intelligence, and predictive analytics to gain important insights that allow for deeper detection and faster threat mitigation.
Britt Norwood, Senior Vice President, Global Channels & Commercial at Trellix, comments, "The amount of data available to any enterprise today is staggering.
"Without a way to centralise the management and storage of that data, it's difficult for customers to glean the insights needed to keep data safe. Our integration with Amazon Security Lake provides customers with more centralised visibility and quick resolution of their security issues."
Rod Wallace, General Manager for Amazon Security Lake at AWS, says, "With security at the forefront, we are relentlessly focused on innovating to deliver new ways to help customers secure their entire enterprise.
"Customers who leverage Amazon Security Lake and Trellix can collect a wide spectrum of security logs and findings from AWS, Trellix, and third-party sources in Amazon Security Lake and send them to Trellix for advanced analytics and incident response."
Trellix for Amazon Security Lake: Through newly combined capabilities, customers can share security events across Trellix XDR and their Amazon Security Lake, getting complete detection and response capabilities for their AWS environments. By consolidating their security alerts into Amazon Security Lake using OCSF, security teams can spend time protecting environments instead of performing the undifferentiated heavy lifting of managing their security data.
Trellix and OCSF: Trellix is proud to be a contributing member of the open source OCSF community that has built a framework promoting interoperability and data normalisation between security products. Joining OCSF supports collaboration with other industry organisations, further benefiting customers and the broader cybersecurity community.
Laura Nolan, Executive Vice President at TeamWorx Security, comments, "Working with Trellix and AWS has made it easy for us to manage analysis supporting our Hive-IQ platform. We are continuously impressed with how Trellix and AWS deliver new and innovative ways to help us stay secure within our cloud environments."