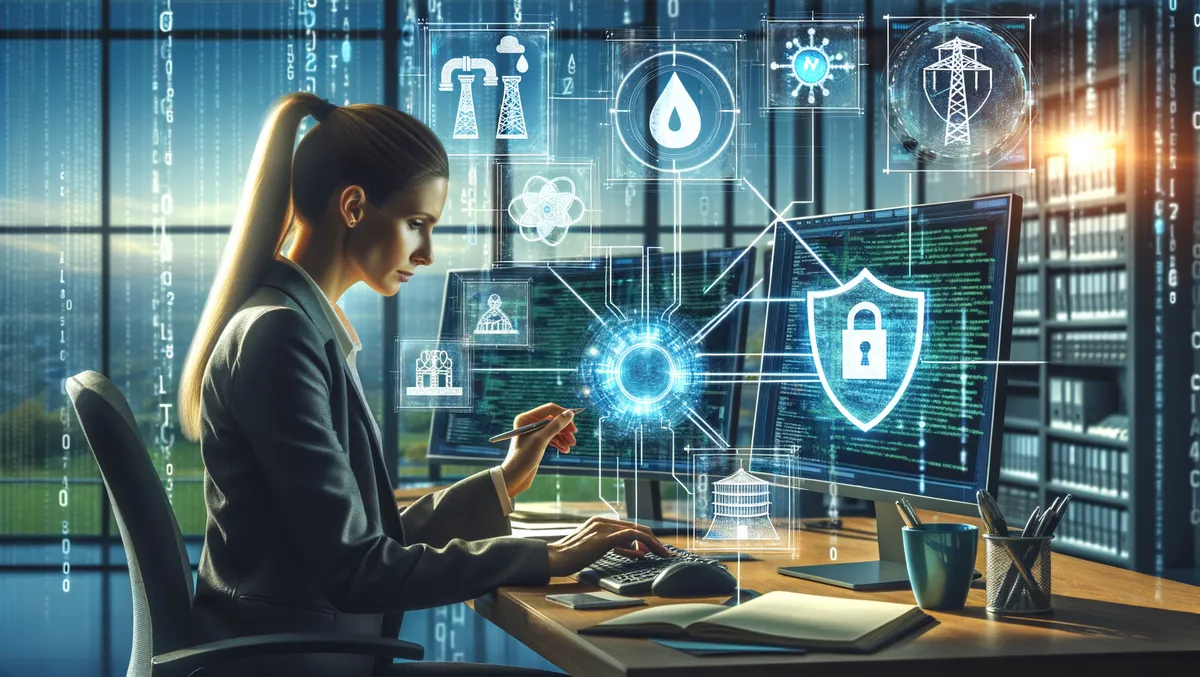 'UK's crucial infrastructure under major threat from cyber attacks' report reveals
The UK's critical national infrastructure faces a continuing and major threat from cyber attacks, according to the National Cyber Security Centre's (NCSC) annual review.
It warns of a rise in state-aligned groups, and an increase in aggressive cyber activity, necessitating swift action to remain abreast of the developing threats, particularly in pivotal sectors responsible for essential services such as safe drinking water, electricity, communications, transportation, financial networks, and internet connectivity.
The NCSC's annual review, revealed in London on 15th November, presents a troubling picture of an increasingly unpredictable threat landscape. The Centre sights the emergence of a new form of cyber threat from state-aligned actors whose motivation is ideological, rather than financial, and attributes this change largely to their associations with Russia.
NCSC earlier in the year released details about the Snake malware, a staple in Russian espionage operations for nearly two decades.
The review also saw a new trend in targeting influential figures in politics. Malicious actors are making attempts to infiltrate personal email accounts and warnings have been given concerning the persistent efforts to target those holding sensitive information.
A recent development involves the rising threat to high-profile individuals, with potential adversaries working to gain access to their personal email accounts, the NCSC finds.
Commenting on the annual review, Andy Ward, VP International for Absolute Software, emphasised that, "It highlights a continued need for businesses of all shapes and sizes to focus on their cyber resiliency when it comes to digital infrastructure.
"Cyber attacks are a pressing issue as we have seen with various high profile attacks in recent times and the review acts as another reminder that more must be done."
He further added that it is time for businesses to prepare for the inevitability of a cyber attack, honing systems that are not only visible across all devices, but also self-healing and capable of springing into action immediately an attack is detected.
Lindy Cameron, CEO of NCSC, acknowledged that the last year has seen a "significant evolution in the cyber threat to the UK – not least because of Russia's ongoing invasion of Ukraine but also from the availability and capability of emerging tech."
Cameron went on to say that, as reflected in the Annual Review, the NCSC, along with their partners, has extended support to the government, public and private sectors, citizens, and organisations of all sizes across the UK to elevate awareness of cyber threats and enhance collective resilience.
Touching on the challenges ahead, Cameron added, "We are very aware of the threats on the horizon, including rapid advancements in tech and the growing market for cyber capabilities. We are committed to facing those head on and keeping the UK at the forefront of cyber security."