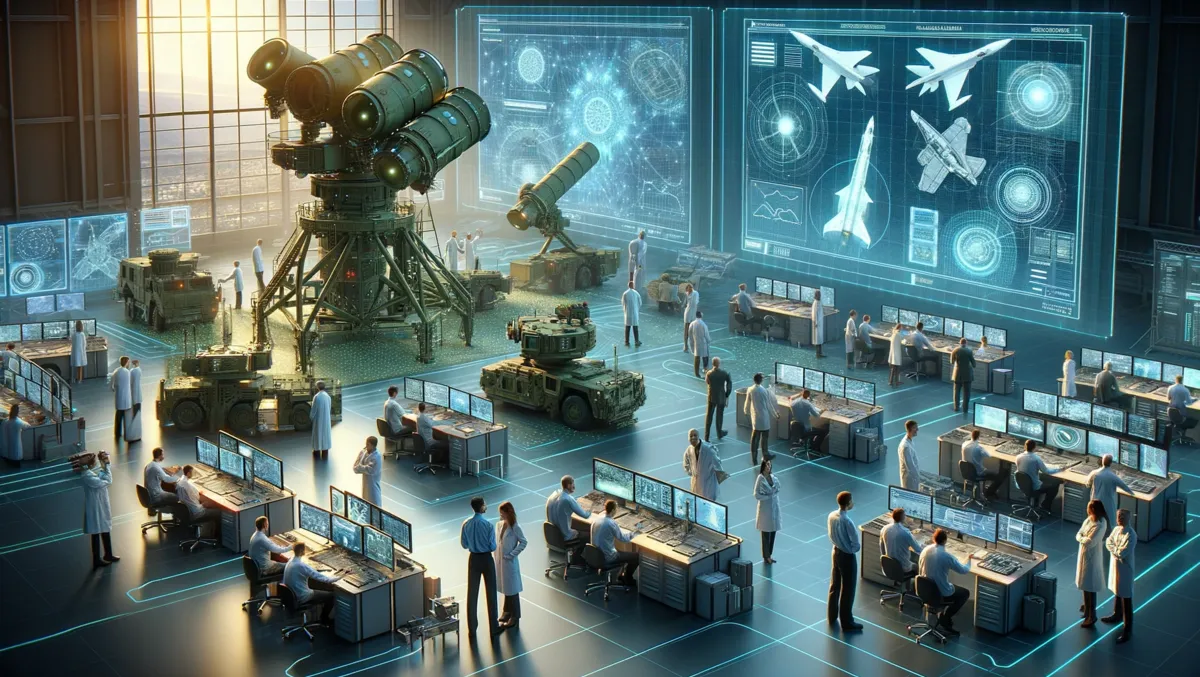 Roke secures £40m contract for the British Army's ISTAR programme
Sat, 14th Oct 2023
By Sean Mitchell, Publisher
UK innovator in science and engineering, Roke, has secured a new £40m ZODIAC contract with the British Army as part of the Army's Land ISTAR Programme. ZODIAC serves as the backbone of this programme and is tasked with delivering an integrated Intelligence, Surveillance, Target Acquisition, and Reconnaissance (ISTAR) system. The system is aimed at enhancing how the Army makes data-led decisions in the Land environment to gain operational advantage.
Roke, esteemed for its incredible growth and continuous commitment to development, will partner with a trusted consortium of industry allies to advance the ZODIAC project. Roke's momentum and dedication have made it attractive to prospective employees, and the team is constantly looking to expand. Roke's innovative approach has positioned them as a renowned British centre of excellence known for groundbreaking research and engineering.
Following the acquisition of the project, the Managing Director at Roke, Paul MacGregor, expressed his delight. "We are delighted to secure the Zodiac project. We have evolved into a renowned British centre of excellence, excelling in groundbreaking research and engineering, dedicated to creating technologies and products that provide practical solutions. Our innovations have not only saved lives but have also contributed to making the world a safer and more secure place for millions," stated MacGregor.
The acquisition of the contract comes soon after Roke marked their second anniversary in their client hub situated in the heart of Manchester's MediaCityUK. Roke continues to grow and actively seeks new talent in the National Security field to expand its dedicated team. From fresh graduates to seasoned engineers, Roke aims to further enrich its team with some of the brightest minds in the field.
Roke offers a unique work experience, fusing flexible working hours with cutting-edge technologies to offer its team a platform for advancing their knowledge and careers. Team members at Roke have the opportunity to tackle complex data problems. They are equipped with expertise in systems engineering, agile software development, security assurance, and cryptographic technologies. With a range of exciting roles, including Graduate Software Engineer, Business Analyst and Cybersecurity Researcher, Roke presents an excellent prospect for any enthusiastic job seeker.
For over 60 years, Roke has been at the forefront of improving the world through innovation by incorporating the physical and digital in new ways. It started its journey in defence but has since branched out to develop technically advanced data and communication systems for national security and Fortune 500 companies.
The incredible team at Roke is a hotbed of curiosity and technical prowess. They have been instrumental in various innovations, including the creation of autonomous drone landing systems at sea, an artificial intelligence inspection system that drastically reduces aircraft turnaround times, and the underlying technology of Hawk-Eye, which tracks ball trajectories in sport.